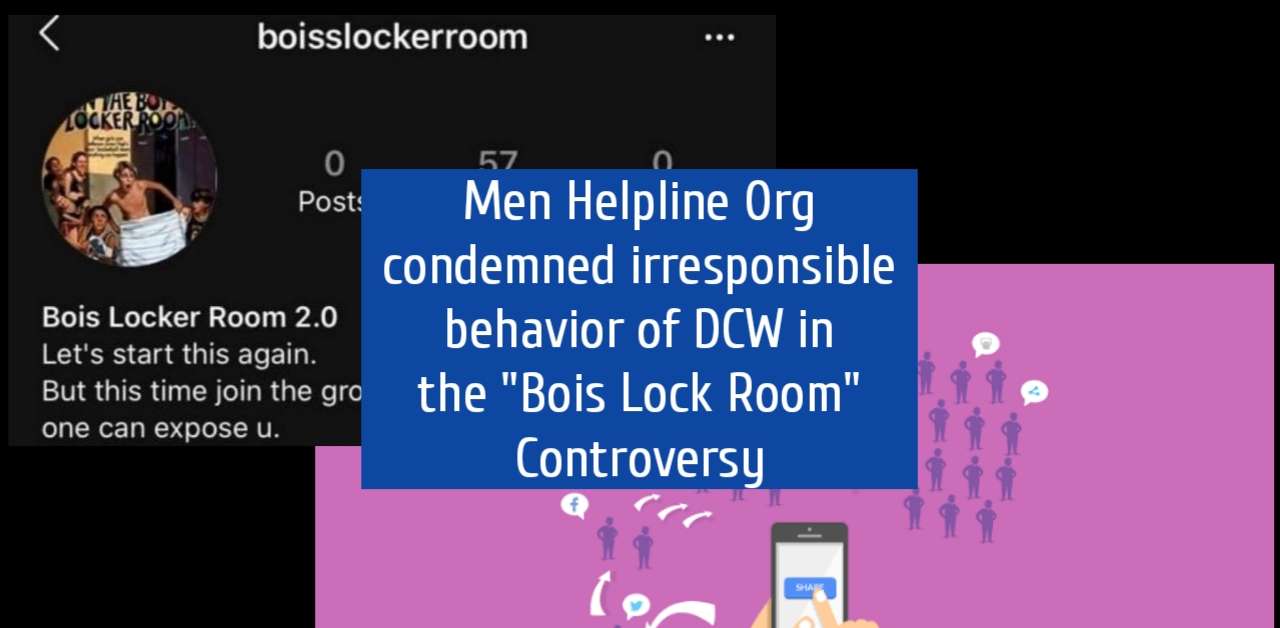 We condemned the role of Delhi Police and Delhi Commission of Women (DCW) which is totally irresponsible in the "Bois Lock Room" Controversy. They in hurry detained the admin of the group, who is a juvenile, while a sensitive approach was expected.
This incident came in light when next week it is the "World Day of The Boy Child" on 16-May-2020, and "Men Helpline Org" doing several activity to encourage young to take part in the program. We have also held a webinar session via electronic medium, with the world leaders, which we will publish youtube tomorrow.
The members of the "Bois Locker Room" was mostly boys, and a leaked post went viral from the room which was disregarding the women. Immediate after the news DCW chief Swati Maliwal issued notice to Delhi Police IT Cell and the 15-years-old admin of the group detained for further investigation.
It was like the agencies had decided that the boys has committed crime and they must be bullied and punished. Their identity got published, they abused and trolled on social media, though they are Juvenile.
In further investigation, it came in light that, there was a girl who joined the group with changing her identity, and she had posted all that disregarding comments.
After the investigation and #BoisLockerRoomTruth came, all agencies suddenly stopped, like they were behind only the boys and they do not want to take action against the girls.
Such mentality of society is discriminating against our boy, where agencies, "authorities presumed that boys are guilty while girls are not guilty even after crime".
As per our view, this was an action of hurry, just a publicity stunt and Men Helpline Orgenisation condemned such behaviour of DCW.
Our Boys must be given equal protection of law as of Girls and both must be given equal respect, education. Our Juvenile Justice Act do not differentiate children, so do we.