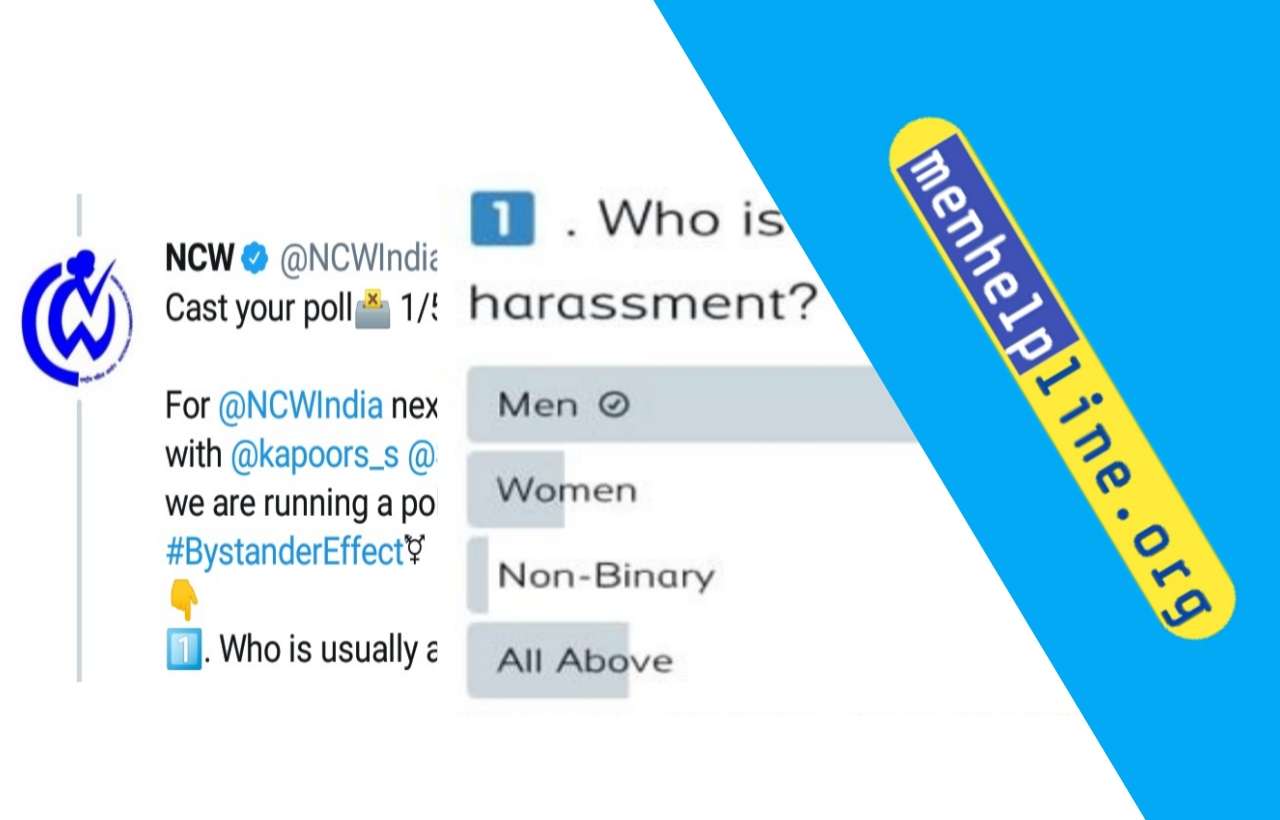 National Commission for Women (NCW) removed its own poll on 'violence against men and women'. Men Helpline Organisation condemned NCW for removing its poll on Twitter.
On 22nd May 2020, NCW started a poll on twitter on the subject of "Who is usually at risk of harassment", and then the NCW removed the poll in next few hours, because it was stating more violence with men.
NCW have clearly indicated anti male sentiments by removing the poll. The another reason, of removal of its the poll by NCW, is also to hide their lies of "growing harassment with women during lockdown". Why I have said that they are hiding their lies, because they keep ignoring the facts that what men are facing, while they keep emphasising the issues of women. What the data they are publishing are one sided as there is no helpline number for men supported by government institutions.
Still no official communication has been issued regarding removal of poll. So in such circumstances, this will not be wrong to state that, NCW has deleted the tweet because this was not raising women issue, as NCW is an institution who serves the interest to protect women from violence.
Although, NCW is an government machinery and they are not feminist institution, but removal of poll indicates that they promote feminism and they are not ready to accept the fact that men are facing harassment.
We condemned NCW for such act, and I argue based on above understanding that, this is violation of Article 14 and 21 of constitution of India, and their act is also violating the public sentiments. We also argue that such institution who act biased, should either be given ethical training or they should be dissolved.