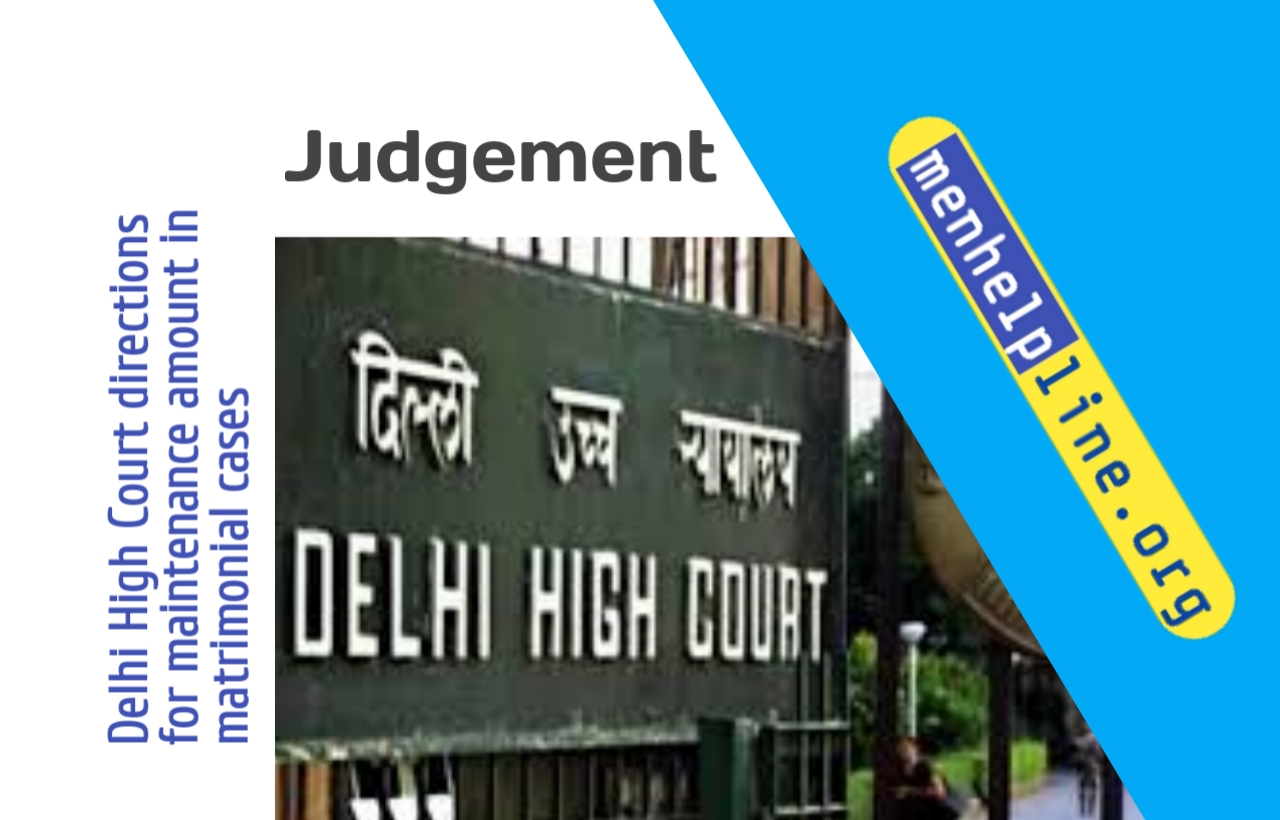 Thursday, the Single Judge Bench of Justice JR Midha has modified the affidavit formats to decide maintenance amount in matrimonial cases. The bench has also issued various directions to expedite the process. The bench also said that the affidavit will be submitted by parties simultaneously.
The new format will be applied in the case, if the parties has not submitted the affidavit of income, expenditure and assets. The revised directions and formats will be applied in all acts dealing with maintenance amount in matrimonial cases under "Hindu Marriage Act, 1955; Protection of Women from Domestic Violence Act, 2005; Section 125 Cr.P.C; Hindu Adoption and Maintenance Act, 1956; Special Marriage Act, 1954; Indian Divorce Act, 1869; Guardians and Wards Act, 1890 and Hindu Minority and Guardianship Act, 1956."
The bench directed the family court Principal Judge, to list the year old pending cases. The court has also directed to decide the maintenance amount after "hearing the parties" if there is delay in filing affidavit.
"If any party delays in filing of the affidavit of assets, income and expenditure or the affidavit filed by a party is not in terms of these directions or a party delays the disclosure of further information/documents and the delay is causing hardship, the Court is at liberty to fix ad-interim maintenance after hearing the parties."
Some of the directions issued by the bench are as follows:
"the Court may fix ad-interim maintenance on the basis of the admitted documents pending filing of the affidavit of the assets, income and expenditure by both the parties."
"a party delays the disclosure of further information/documents and the delay is causing hardship, the Court is at liberty to fix ad-interim maintenance after hearing the parties."
"If the statements made in affidavit of assets, income and expenditure are found to be incorrect, the Court shall consider its effect by drawing an adverse inference or imposing additional cost, while fixing the maintenance."
"At the time of issuing notice on the petition for dissolution of marriage, the Court shall consider directing the petitioner to deposit such sum"
"At the time of passing a decree of divorce, the Court shall bring to the notice of the concerned party, as the case may be, that he/she can claim permanent alimony without prejudice to his/her right to challenge the decree of divorce"
"The affidavit of assets, income and expenditure is to be treated as guidelines to determine the true financial capacity/status of the parties. The Courts are at liberty to determine the nature and extent of information/documents necessary and to direct the parties to disclose relevant information and documents to determine their financial capacity/status."