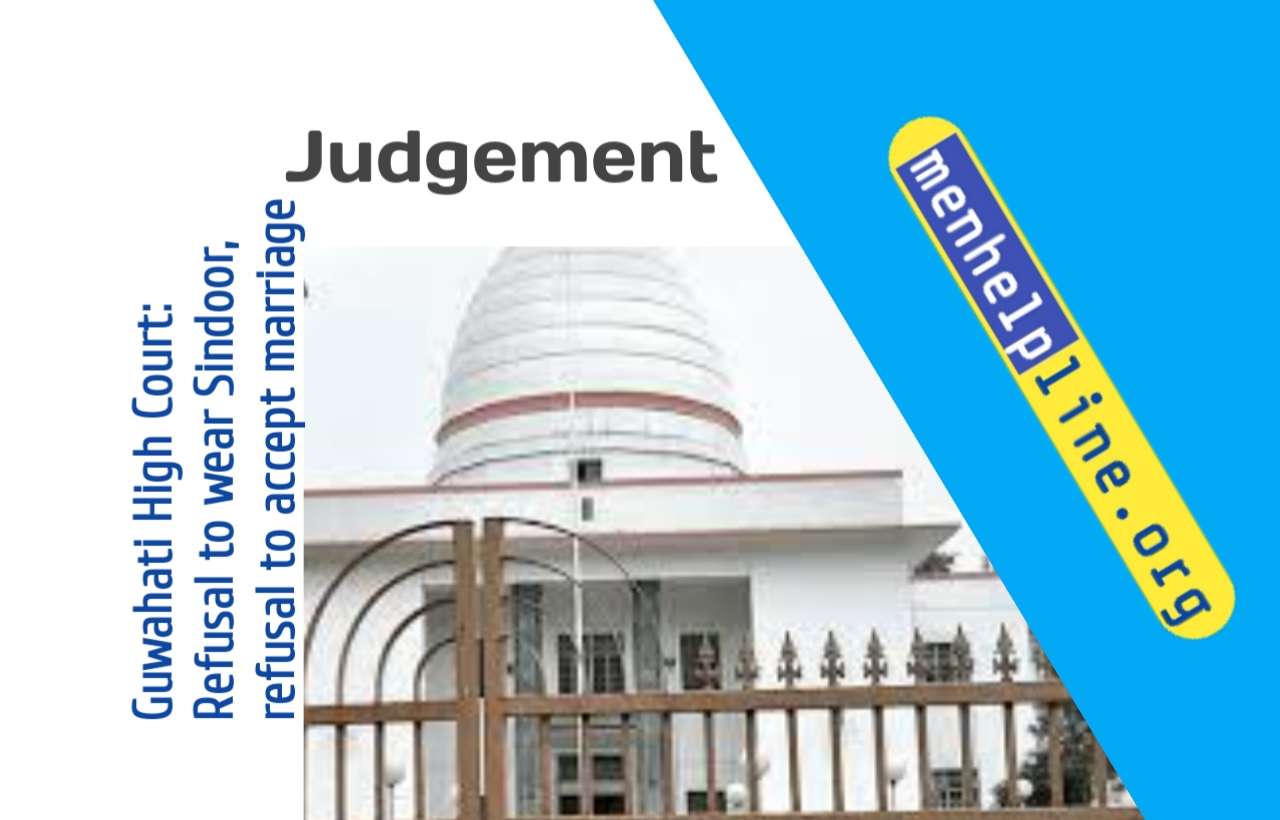 The division bench of Guwahati High Court while allowed the decree of divorce said refusal of wearing sindoor suffice refusal to continue conjugal life. The Bench added that, preventing husband from his legal duty to maintain aged parents is offence and may lead to punishment.
In the case, where respondent wife alleged that her husband and other family members harassed her for dowry, other side the husband argued that his wife repeatedly demanding separate residence after a month of the marriage.
Wife also asked her husband to fulfil her monetary demand, then only she will divorce.
"That I have objection regarding divorce in this case as because either he come to Dibrugarh to live with me or otherwise fulfil my demand i.e. monetary demand, only then I will divorce him."
The bench also observed and recorded in the order;
"Under the custom of Hindu Marriage, a lady who has entered into marriage according to Hindu rituals and customs, and which has not been denied by the respondent in her evidence, her refusal to wear 'sakha and sindoor' will project her to be unmarried and/or signify her refusal to accept the marriage with the appellant. Such categorical stand of the respondent points to the clear intention of the respondent that she is unwilling to continue her conjugal life with the appellant. Under such circumstances compelling the appellant husband to continue to be in matrimony with the respondent wife may be construed to be harassment inflicted by the respondent upon the appellant and his family members."
The bench reffering the "Rani Narasimha Sastri vs. Rani Suneela Rani" judgement, which clarified cruelty.
"It is true that it is open for anyone to file complaint or lodge prosecution for redressal for his or her grievances and lodge a first information report for an offence also and mere lodging of complaint or FIR cannot ipso facto be treated as cruelty. But when a person undergoes a trial in which he is acquitted of the allegation of offence under Section 498-A of IPC, levelled by the wife against the husband, it cannot be accepted that no cruelty has meted on the husband."
The bench also observed from the lower court proceedings, that the respondent wife was preventing husband his legal duty to maintain aged parents.
"during the evidence that the respondent compelled and prevented the appellant from performing his statutory duties towards his aged mother under the provisions of the 2007 Act. Such evidence is sufficient to be construed as an act of cruelty as the non-compliance/non-adherence to the provisions of the 2007 Act has criminal consequences leading to punishment or imprisonment as well as fine."
Download the order from the below link.